TenCate Advanced Composites (Nijverdal, The Netherlands), part of the Toray Group (Tokyo, Japan), is celebrating the assembly of the São Paulo Initiative on Research on Innovative Thermoplastic Composites Solutions (SPIRIT) consortium in São José dos Campos, Brazil.
The SPIRIT consortium was formed in 2017 as a joint initiative between TenCate Advanced Composites and key aerospace suppliers and educational institutes across Brazil, to collaborate and develop a regional knowledge-base in thermoplastic composite technology for the next generation of aircraft. Partners include Embraer, Alltec, Technological Institute of Aeronautics (ITA), Instituto de Aeronáutica e Espaço (IAE), São Paulo State University (UNESP) and the Institute for Technological Research of the State of São Paulo (IPT).
The meeting, hosted by the Holland Innovation Network and the Technological Institute of Aeronautics (ITA), further demonstrates a shared vision between partners to foster a Brazilian center of excellence for thermoplastic composites through the creation of joint R+D programs and knowledge-sharing platform, to stimulate thermoplastic composites adoption.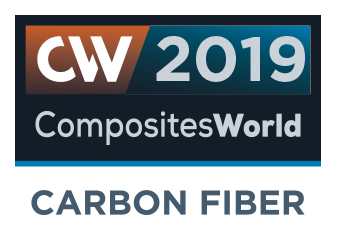 Carbon Fiber 2019 Presenter
Toray Industries Inc.
Toray Advanced Composites BV
RELATED CONTENT
All signs point to increasing demand from many market sectors. Will capacity keep pace?

The matrix binds the fiber reinforcement, gives the composite component its shape and determines its surface quality. A composite matrix may be a polymer, ceramic, metal or carbon. Here's a guide to selection.

Tried-and-true materials thrive, but new approaches and new forms designed to process faster are entering the marketplace.