Edited by Hannah Mason
Assistant Editor, CompositesWorld
TenCate Advanced Composites, part of the Toray Group (Tokyo, Japan), announced on March 12 at JEC World 2019 that it will change its name to Toray Advanced Composites. TenCate Performance Composites, a subsidiary of TenCate Advanced Composites, will subsequently change to Toray PMC.
Toray, a leading global supplier of carbon fiber and composite materials, acquired TenCate Advanced Composites in 2018, and has been working in recent months to integrate the company into the Toray Group. This name change will continue to demonstrate to customers the alignment with the Toray Group of brands and will be reinforced by a new visual identity, the company says.
"We are excited to transition into the Toray family and continue to provide the best value to our customers under our new identity. Toray has a long heritage of product innovation and production excellence that will help reinforce Toray Advanced Composites' strengths and will enable us to more effectively support our customers in growing markets," says Keisuke Ishii, CEO of Toray Advanced Composites.
The name change will be completed by July 17, 2019.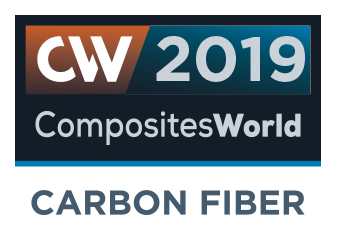 Carbon Fiber 2019 Presenter
Toray Industries Inc.
Toray Advanced Composites
RELATED CONTENT
Compared to legacy materials like steel, aluminum, iron and titanium, composites are still coming of age, and only just now are being better understood by design and manufacturing engineers. However, composites' physical properties — combined with unbeatable light weight — make them undeniably attractive. 

The first commercial tank in the elusive Type V category and a larger but lighter Type IV CNG tank presage new growth of filament winding in the storage of compressed gasses.

The structural properties of composite materials are derived primarily from the fiber reinforcement. Fiber types, their manufacture, their uses and the end-market applications in which they find most use are described.