TenCate Advanced Composites (Morgan Hill, CA, US), part of the Toray Group (Tokyo, Japan) and a leading global developer and manufacturer of advanced composite materials, and Aston Martin (Gaydon, UK) have announced their technical partnership for the Aston Martin Valkyrie hypercar program.
TenCate is supplying advanced composite materials for a broad range of end-use applications throughout the car, including structural, cosmetic and high-temperature components. The company will supply a full material solution with the provision of surfacing films, film adhesives, honeycomb core and their TenCate AmberTool composite tooling prepregs. Materials will be supplied from TenCate's European Centre of Excellence for thermoset systems (Langley Mill, UK).
The Aston Martin Valkyrie is built around a lightweight carbon fiber structure, and boasts aerodynamics designed for high levels of downforce in a road-legal car.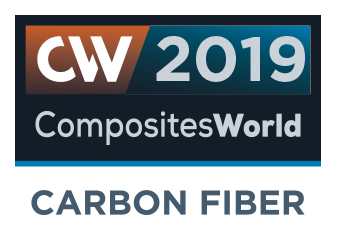 Carbon Fiber 2019 Presenter
Toray Industries Inc.
Toray Advanced Composites
RELATED CONTENT
The composite wing leading edge on Boeing's Dreamliner features an integrated heating element that incorporates a sprayed metal conductive layer within the laminate stack.  

Fast-reacting resins and speedier processes are making economical volume manufacturing possible.

Participants at CW's Carbon Fiber 2012 Conference see one coming as early as 2016.