Solvay (Alpharetta, GA, US) and Spirit AeroSystems (Wichita, KS, US) announced July 18 the two companies have signed an extension to their supply agreement for composites and adhesives to be used on nacelle and fuselage applications across Boeing's (Chicago, IL, US) commercial programs.
Solvay will supply Spirit with industry proven CYCOM 934 carbon fiber composites, SM 905 lightning strike protection, FM 377 and FM 73 adhesive films and BR 127 corrosion inhibiting primer.
"Spirit is currently achieving record build rates across its single aisles products and, with the signature of this supply agreement, Solvay is able to offer Spirit supply security to sustain its production levels" says Carmelo Lo Faro, president of Solvay's Composite Materials Global Business Unit.
"This agreement represents a continued collaborative relationship that allows both Spirit and Solvay to seek continuous growth, business stability and provide value. In addition, the contract extension demonstrates commitment that is necessary to support unprecedented commercial airplane production rates" says Ron Rabe, senior vice president of Operations for Spirit AeroSystems.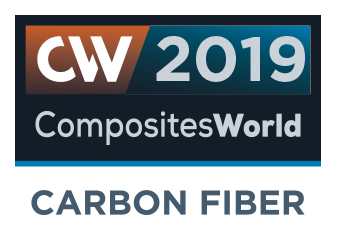 Carbon Fiber 2019 Presenter
Spirit AeroSystems
RELATED CONTENT
Compared to legacy materials like steel, aluminum, iron and titanium, composites are still coming of age, and only just now are being better understood by design and manufacturing engineers. However, composites' physical properties — combined with unbeatable light weight — make them undeniably attractive. 

Tried-and-true materials thrive, but new approaches and new forms designed to process faster are entering the marketplace.

Composite parts are formed in molds, also known as tools. Tools can be made from virtually any material. The material type, shape and complexity depend upon the part and length of production run. Here's a short summary of the issues involved in electing and making tools.