Toray Industries Inc. (Tokyo, Japan) reports that it has developed a new carbon fiber-reinforced plastic (CFRP) prepreg optimized for use in primary structural aerospace components that can be molded using an out-of-autoclave (OOA) vacuum-assisted pressure molding process. The company says it will expand this technology to exploit demand for high-performance CFRP components with low processing cost in various applications including aircraft, vehicles and general industrial use.
The vacuum-assisted pressure molding technology, says Toray, was developed in 2018. The company says the new prepreg, enabled by a newly developed novel matrix resin, has mechanical performance — compression strength after impact and tensile strength — equivalent to a primary structure fabricated using existing prepreg technology and autoclave curing.
Toray reports that a test panel (see photo) molded with the new prepreg and pressure-molding process has porosity comparable to that achievable with an autoclave. Further, the company says the panel can meet "strict quality control standards for aircraft components."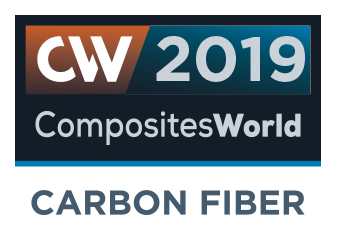 Carbon Fiber 2019 Presenter
Toray Industries Inc.
RELATED CONTENT
The matrix binds the fiber reinforcement, gives the composite component its shape and determines its surface quality. A composite matrix may be a polymer, ceramic, metal or carbon. Here's a guide to selection.

Airbus pursues fiber metal laminates for future narrowbody construction, citing cost, weight, repair and lightning strike benefits.

Composites make advances in devices for medical diagnosis and treatments that promote healing and help return patients to active lives.