Edited by Hannah Mason
Assistant Editor, CompositesWorld
Cygnet Texkimp (Northwich, U.K.) recently launched its four-axis filament winder. The new winder, meant to complement the company's 3D Winder and robotic filament winding machine, is said to add an accessible option to a wider cross-section of the market but retaining specialized features like optimized geometry, reduced contact points and accurate surface finishes.
The winder's launch comes two years after the company unveiled its robotic 3D winding machine, the 3D Winder, to create complex composite parts for the automotive and aerospace markets in high volumes and at high speeds. It is also a year since the launch of the company's robotic filament winding machine.
The new winder was showcased at JEC World 2019.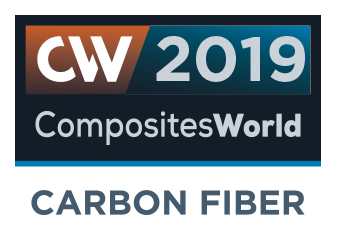 Carbon Fiber 2019 Presenter
Cygnet Texkimp
RELATED CONTENT
New thermoset systems drive composites deeper into markets where fire, corrosion, stress and fatigue are ever-present threats.

There are numerous methods for fabricating composite components. Selection of a method for a particular part, therefore, will depend on the materials, the part design and end-use or application. Here's a guide to selection.

The 3rd annual joint ACMA/SAMPE-sponsored trade event comes to Anaheim with an exhibition and conference program attractive to professionals across the composites world.