Source | Toray Advanced Composites
Toray Advanced Composites (Morgan Hill, Calif., U.S.) has announced the release of Toray TC346, a new prepreg resin system engineered for the high-end automotive and motorsport market.
Toray Advanced Composites has provided high-performance structural and tooling materials to the high-end motorsports market for more than 30 years, and says that its proprietary new TC346 resin system complements its existing portfolio of products. TC346 is said to be a new flagship structural composite material for applications that demand exceptional mechanical properties, while still being user-friendly and easy to process.
The Toray TC346 resin system reportedly has the highest combined Tg (>200°C) and high temperature mechanical property retention available for the motorsport market. In addition, it is said to demonstrate best-in-class elevated temperature dry (ETD) mechanical properties including compression strength, interlaminar shear and fracture toughness. Its superior surface finish is said to be suited for parts that need to be structurally tough but maintain an aesthetic appeal, and the controlled flow system simplifies the layup and cure processes for easy handling during production.
According to Graham Roberts, F1 business development manager, "TC346 has successfully completed qualification to support a number of key applications for the most demanding composite products in F1. This product is now the highest performing product showing high mechanical performance in all areas including compression, ILSS, G1C, Tg and flexural. This product supports applications in gearbox, suspension, pylons, wings and crash structures."
Additional features are said to include optimal out life and storage life, flexible cure cycles and good handling/tack/drape characteristics. TC346 can be manufactured as unidirectional tape or fabric in a large variety of weights and fibers.
The Toray TC346 data sheet is available for download.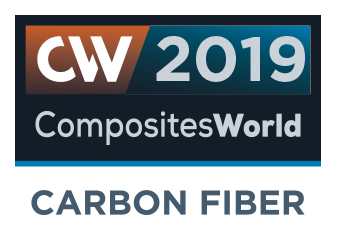 Carbon Fiber 2019 Presenter
Toray Advanced Composites
RELATED CONTENT
Old process updated and automated to offer lower cycle time and cost in BMW 7 Series plus potential for void-free, 65% fiber volume composite parts.

The matrix binds the fiber reinforcement, gives the composite component its shape and determines its surface quality. A composite matrix may be a polymer, ceramic, metal or carbon. Here's a guide to selection.

Fibers used to reinforce composites are supplied directly by fiber manufacturers and indirectly by converters in a number of different forms, which vary depending on the application. Here's a guide to what's available.