Related Suppliers
SGL Group — The Carbon Co. (Wiesbaden, Germany) introduced at Composites Europe in September several new products revolving around the company's line of carbon fibers. First is an isotropic nonwoven prepreg (ICV prepreg) based on recycled carbon fibers combined with an epoxy resin. SGL says the ICV prepreg offers an out-of-the-ordinary surface appearance and can be used in pressing processes as well as conventional autoclave processes. These characteristics make the material especially interesting as a means of opening up new applications with epoxy resin prepregs. SGL is now offering, for the first time, long fiber-reinforced thermoplastics (LFRP). These materials are available with glass fiber or carbon fiber reinforcement in semifinished form with a variety of different resin matrices. Features of the material include short cycle times, weldability, good recyclability and ease of combination with other thermoplastic semifinished products. The third product is SIGRAPREG towpreg, preimpregnated rovings made from carbon or glass fibers and suitable for challenging winding and lay-up processes. The final product is a transparent resin system for prepregs, which is designed for use in visible components, such as automotive body panels and other parts. SGL says that this resin, when used with its SIGRATEX carbon fiber fabric, produces components with excellent surface quality and sophisticated visual appeal.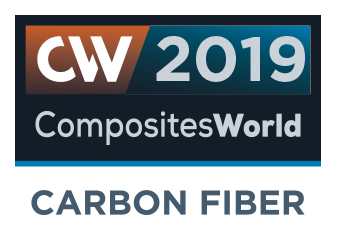 Carbon Fiber 2019 Presenter
SGL Carbon SE
RELATED CONTENT
Not yet in full production, with one exception, all are aimed at accelerating composite part manufacture at fast automotive rates.

The structural properties of composite materials are derived primarily from the fiber reinforcement. Fiber types, their manufacture, their uses and the end-market applications in which they find most use are described.

Over the next few years, NASA and The Boeing Co. (Chicago, Ill.) will build larger and more elaborate pressurized passenger cabin structures for future blended-wing airliners.