Related Suppliers
Toray Industries Inc. (Tokyo, Japan) reports that it has developed a high-tensile strength and high-modulus carbon fiber called TORAYCA T1100G and high-­performance prepreg (resin­-impregnated carbon fiber sheets) using TORAYCA T1100G. Toray says that realizing both high-tensile strength and high-tensile modulus carbon fiber had been considered to be technically hard to be achieved. Toray says it used carbonization technology to precisely control fiber structure at the nano­level and significantly improved the performance of the carbon fiber in comparison with Toray's existing products such as TORAYCA T1000G and T800S, which are used in aerospace applications. Using nanotechnology, Toray also says it developed matrix resin technology that improves tensile strength and impact resistance in prepreg. This will be incorporated into TORAYCA T1100G.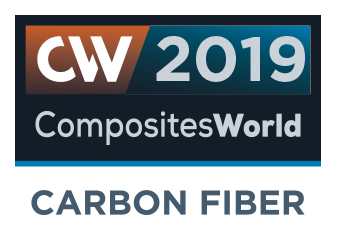 Carbon Fiber 2019 Presenter
Toray Composite Materials America Inc.
RELATED CONTENT
Spirit AeroSystems actualizes Airbus' intelligent design for the A350's center fuselage and front wing spar in Kinston, N.C.

The structural properties of composite materials are derived primarily from the fiber reinforcement. Fiber types, their manufacture, their uses and the end-market applications in which they find most use are described.

Yes, advanced forms are in development, but has the technology progressed enough to make the business case?