SGL Carbon (Wiesbaden, Germany) is shining a light on product solutions made with composite materials and manufacturing technologies for future-oriented industries under the theme "The Weight and Performance Optimizers." SGL's entire product portfolio will be on display, from carbon fibers and textile semi-finished products to finished components made of carbon and glass fiber-reinforced plastics.
Specific products in SGL's booth include a rear spoiler made of carbon fiber fabrics for a sports car manufacturer, a glass fiber-reinforced plastic (GFRP) leaf spring produced in an automated production process at the SGL plant in Austria, high-performance aerospace insulation components manufactured at SGL Carbon's Arkadelphia, Ark., U.S., plant, and a crossbeam made of carbon fiber-reinforced plastic (CFRP), used in small series in the press interlinking lines of the automation industry.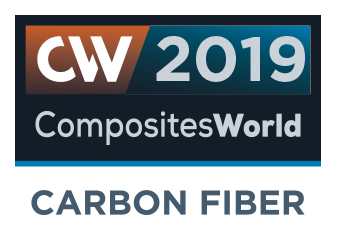 Carbon Fiber 2019 Presenter
SGL Carbon SE
RELATED CONTENT
ATL and AFP-based preforming options now abound for processing dry and/or impregnated reinforcements as quickly as 1 minute or less with potential yearly part yields in the millions.

Hand layup has a long history in aerospace composites fabrication, but it's not well suited for automotive composites manufacturing, where volumes are much higher. But the discrete placement of fiber reinforcements still has value. Research is pointing toward automated hand layup that might help this process bridge the aerospace-to-automotive divide.

A sheet molding compound renaissance highlights new reinforcements, new fillers, new matrices, new opportunities.