Edited by Hannah Mason
Assistant Editor, CompositesWorld
Source | Cygnet Texkimp
Cygnet Texkimp (Cheshire, U.K.) is highlighting its prepreg machinery and associated fiber processing technologies for the aerospace, automotive, industrial and energy industries.
The company will emphasize the reliability and speed of its prepreg technologies, which it attributes to four decades of engineering expertise and product development. Its prepreg machines have been engineered to perform with high levels of consistency and output, to deliver prepreg materials of optimum quality, weight and thickness.
The company will also feature its range of associated technologies including fiber unwinding creels, spreading, coating and laminating machines. These range from a high-tolerance, reverse-roll coating machine capable of creating low coat weight films of less than 5 gsm for the aerospace-quality prepreg market, to a high-volume, self-calibrating Flatline creel with patented tensioning mechanism.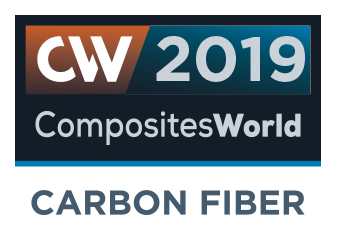 Carbon Fiber 2019 Presenter
Cygnet Texkimp
RELATED CONTENT
A sheet molding compound renaissance highlights new reinforcements, new fillers, new matrices, new opportunities.

Boeing and Airbus each is generating as much as a 1 million lb of cured and uncured carbon fiber prepreg waste each year from 787 and A350 XWB production. If you include the entire supply chain for these planes, the total is closer to 4 million lb/year. And with the automotive industry poised to consume (and waste) more carbon fiber than ever, recycling of composite materials has become an absolute necessity. The technology is there, but the markets are not. Yet.

Boom Technology describes its program to validate a cost-effective faster-than-sound airliner.