Related Suppliers
United Launch Alliance (ULA, Centennial, CO, US) and Orbital ATK Inc. (Dulles, VA, US) have announced a long-term strategic partnership in which Orbital ATK will become the sole provider of solid rocket boosters for ULA's Atlas V and Vulcan launch vehicles, effective in 2019 when the new motors are ready for launch.
Under this partnership, Orbital ATK is investing in the design, development and qualification of two new rocket motors with design similarities to each other that leverage the company's proven solid motor technology. These motors reportedly will significantly reduce the price to ULA and to the U.S. government. They will be used to support launches of ULA's Atlas V and Vulcan vehicles and will also be commercially available to support other customers.
Development of the new solid rocket boosters will commence immediately to support their introduction on ULA's Atlas V vehicle in late 2018 and on ULA's Vulcan vehicle in mid-2019. ULA says that Vulcan, its next-generation launch vehicle, is anticipated to transform the future of space launch for the government and commercial market, making it more affordable, accessible and commercially available.
The new solid motor booster agreement expands the long-term relationship between ULA and Orbital ATK that already includes the supply of composite structures, nozzles, propellant tanks and booster separation motors for the current versions of Delta IV and Atlas V rockets. In addition, ULA will supply two Atlas rockets to provide launch services for Orbital ATK's Cygnus spacecraft on cargo delivery missions to the International Space Station for NASA in late 2015 and early 2016. Orbital ATK is also developing a fully integrated third stage to launch NASA's Solar Probe Plus mission on ULA's Delta IV Heavy rocket in 2018.
"As ULA transforms the space lift industry, strong partners such as Orbital ATK are critical to reducing cost, introducing cutting-edge innovation and continuing our focus on mission success," says Tory Bruno, ULA's president and CEO. "We have relied for decades on Orbital ATK's industry-leading rocket motor technology, which is ideally suited to support our future rocket launch plans."
"With this strategic partnership, ULA and Orbital ATK will offer customers better value and reliable access to space," says David W. Thompson, president and CEO of Orbital ATK. "The capabilities and technology of the newly-merged Orbital ATK enabled us to expand the partnership with ULA to help lower costs and maintain the highest standards of mission assurance."
"Our ability to deliver critical national security, scientific and commercial satellites into the correct orbit for each mission is filled with risks and challenges, and ULA has delivered every time," says Bruno. "This reliability will continue as we develop the right vehicle with the right team."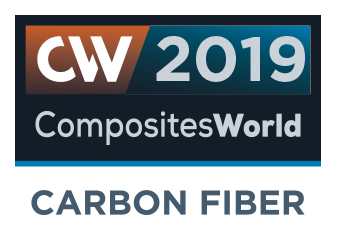 Carbon Fiber 2019 Presenter
Orbital ATK Aerospace Structures
RELATED CONTENT
Applications aren't as demanding as airframe composites, but requirements are still exacting — passenger safety is key.

The structural properties of composite materials are derived primarily from the fiber reinforcement. Fiber types, their manufacture, their uses and the end-market applications in which they find most use are described.

Approaching rollout and first flight, the 787 relies on innovations in composite materials and processes to hit its targets