Related Suppliers
Carbon fiber and prepreg manufacturere Toray Industries Inc. (Tokyo, Japan; Tacoma, WA, US); announced on April 3 that it is consolidating its North American Carbon Fiber Composite Materials Businesses. Toray Composites (America) Inc. (TCA), located in Tacoma, and Toray Carbon Fibers America Inc. (CFA), located in Decatur, AL, US, have been consolidated into a single business entity – Toray Composite Materials America Inc. (CMA).
"This consolidation enables us to better integrate, better innovate and better meet the demands of our customers," says Moriyuki Onishi, president and CEO of the newly formed CMA. "Our partners in the aerospace, automotive and industrial markets demand ever-increasing efficiency and a simplified relationship," says Onishi.
This consolidation will also include creation of Commercial Business Sectors – with Aerospace led by Tim Kirk, vice president of Aerospace Sales and the Industrial Market led by Buster Tipton, vice president of Industrial Sales. Toray says the commercial business sectors will align Toray capability across product lines to increase customer value, shorten time to market and strengthen critical relationships.
CMA's Tacoma plant was first established in 1992 as TCA and adjacent to Boeing's Composite Manufacturing Center (CMC) – to enable an efficient supply stream of Toray's carbon fiber composite materials. First used on the Boeing 777, Toray's materials are now incorporated into the 777 and 787 primary structure and will be used on the new 777X wing.
CMA's Decatur plant was first established in 1997 as CFA. CMA Decatur operates lines from precursor to carbon fiber and has a diverse base of customers in aerospace, industrials and automotive. It manufactures standard modulus, intermediate modulus and intermediate modulus-plus fibers for a global customer base.
CMA's Spartanburg, SC, US, plant, will be an integrated facility to produce precursor, carbon fiber and prepreg in a single manufacturing facility. This plant is a cornerstone of Toray's growth in North America and provides critical supply chain redundancy and diversification.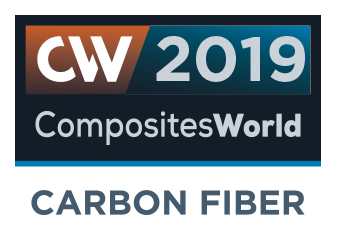 Carbon Fiber 2019 Presenter
Toray Composite Materials America Inc.
RELATED CONTENT
Old process updated and automated to offer lower cycle time and cost in BMW 7 Series plus potential for void-free, 65% fiber volume composite parts.

All signs point to increasing demand from many market sectors. Will capacity keep pace?

Composite parts are formed in molds, also known as tools. Tools can be made from virtually any material. The material type, shape and complexity depend upon the part and length of production run. Here's a short summary of the issues involved in electing and making tools.