Related Suppliers
After preliminary process and product development work, Toray (Tokyo, Japan), EconCore (Leuven, Belgium) and Itochu (Tokyo, Japan) announced on April 24 that they have entered into an agreement securing an option for a license for EconCore's ThermHex polyamide honeycomb technology for Toray.
Toray will combine ThermHex with it's own core and sandwich panel materials technology called NANOALLOY, which offers what is said to be extraordinary impact absorption. Toray says NANOALLOY controls morphology of a polymer alloy on a nano scale. Thanks to this nanopolymer structure, NANOALLOY offers non-viscoelastic behavior, which is atypical for a standard polymer alloy.
ThermHex technology is extremely lightweight and manufactured in a fully integrated, inline production process. Applications for the NANOALLOY-based honeycomb may include, but are not limited to, crash-sensitive parts in automotive where high impact energy control ability is required. Toray will continue product and process development work in the next months.
"The license agreement among EconCore, Toray and Itochu is a major step forward towards the application of the ThermHex sandwich materials in high-performance applications," says professor Ignace Verpoest, professor at the Department of Metallurgy and Materials Engineering of the Catholic University of Leuven (Leuven, Belgium. "This license option agreement again shows that breakthrough innovations are made possible when creative entrepreneurship goes hand-in-hand with the long term vision of companies like Toray, worldwide leaders in their field."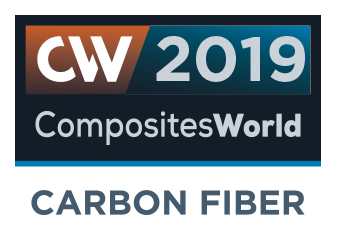 Carbon Fiber 2019 Presenter
Toray Composite Materials America Inc.
RELATED CONTENT
The versatile polymer shows new strength (and other advantages) in pultrusion and core materials applications.

Legacy product positions builder for a shot at an F-35 contract.

The 3rd annual joint ACMA/SAMPE-sponsored trade event comes to Anaheim with an exhibition and conference program attractive to professionals across the composites world.