Related Suppliers
The St. Louis Business Journal (St. Louis, Mo., USA) reported on Jan. 22 that the planned $584 million purchase of industrial-grade carbon fiber maker Zoltek Cos. Inc. (St. Louis) by Toray Industries Inc. (Tokyo, Japan), the world's largest carbon fiber maker, will be delayed three months, according to a Jan. 22 regulatory filing.
According to the report, Toray gave notice Jan. 20 of its intent to extend the termination date under its merger agreement from Jan. 31 to April 30. Toray officials said the reason for the extension relates to an investigation by the Committee on Foreign Investment in the United States (CFIUS), which reviews transactions that could result in control of a U.S. business by foreign entities. The investigation by the CFIUS has to be completed before the merger can be consummated.
After the deal closes, Zoltek will be a wholly­owned subsidiary of Toray and operate as a separate business unit, company officials said.
For its fiscal year ended Sept. 30, 2013, Zoltek posted a profit of $5.2 million, down 77 percent from $22.9 million the previous year. Its net sales decreased 25 percent to $140.5 million for fiscal 2013.
Click here for original St. Louis Business Journal report.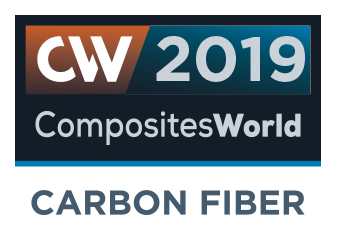 Carbon Fiber 2019 Presenter
Toray Composite Materials America Inc.
RELATED CONTENT
Compared to legacy materials like steel, aluminum, iron and titanium, composites are still coming of age, and only just now are being better understood by design and manufacturing engineers. However, composites' physical properties — combined with unbeatable light weight — make them undeniably attractive. 

Options for adding color have been around for decades, but new products are hoping to up the ante and open new markets.

Chery New Energy Automobile Technology Co. Ltd. in China has pledged to apply recycled carbon fiber from ELG Carbon Fibre to its eQ1 electric vehicle. The ultimate goal is to expand the fiber into higher volume vehicles.