Related Suppliers
Spirit AeroSystems (Wichita, KS, US) announced June 21 it has accepted an invitation to join NASA's Advanced Composites Consortium (ACC) as a Tier-1 member. The ACC is a public-private partnership focused on progressing knowledge about composite materials and improving the performance of future aircraft. The consortium is managed by the National Institute of Aerospace.
"Spirit's history and expertise in designing and manufacturing large aerostructures using composite materials will add to the ACC's already strong intellectual membership," said Spirit Senior Vice President & Chief Technology Officer John Pilla. "We're excited to collaborate with other industry leaders to work on new ideas and share information that will benefit the aerospace industry as a whole."
The ACC was established in 2015 in support of the Advanced Composites Project, part of the Advanced Air Vehicles Program of NASA's Aeronautics Research Mission Directorate. The project's goal is to reduce product development and certification timelines by 30 percent for composites used in aerospace applications. Member organizations in the consortium participate in research focused on three areas: prediction of life and strength of composite structures, rapid inspection of composites and manufacturing process and simulation.
Spirit AeroSystems is one of the largest manufacturers of aerostructures in the world with design and build capabilities for both commercial and defense customers. The company installed one of the world's largest autoclaves used for curing large composite structures at its Wichita, Kan., facility in 2016 to support increasing production levels in the company's composite fuselage business and has 35 autoclaves worldwide. Spirit will continue to expand its product development and composite production capabilities in the ACC. For more information, visit the company's web site: spiritaero.com, and on Twitter, @SpiritAero.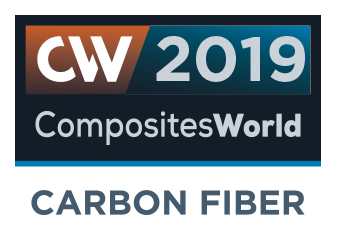 Carbon Fiber 2019 Presenter
Spirit AeroSystems
RELATED CONTENT
Spirit AeroSystems actualizes Airbus' intelligent design for the A350's center fuselage and front wing spar in Kinston, N.C.

Composite parts are formed in molds, also known as tools. Tools can be made from virtually any material. The material type, shape and complexity depend upon the part and length of production run. Here's a short summary of the issues involved in electing and making tools.

Capable of volume production, thermoplastic composites will gain new market share in the aerospace industry.