Related Suppliers
Spirit AeroSystems (Wichita, KS, US) announced on Oct. 16 it has reached a licensing agreement with NDT Solutions (New Richmond, WI, US) to commercialize Spirit's device for ultrasonic inspection of complex, integrated composite structures. The new technology supports inspection of composite structures from the inside out instead of the typical surface-only inspection.
Typical composite inspections are performed from the readily accessible outside surface and require zero obstructions to fully inspect the structure. The new Spirit-developed and patented inspection technology allows composite structures to be inspected from the inside, no matter how they're positioned or placed. The advanced inspection capability has enabled Spirit to design highly integrated composite structures with higher performance and simplified build processes.
"Spirit is excited to partner with NDT Solutions to bring this innovative inspection technology to the aerospace industry," says Spirit senior vice president, chief technology and quality officer John Pilla. "This development is one example of how we leverage combined R&D, design and manufacturing capabilities to offer complete program capabilities and solutions to our customers."
"We are excited about our collaborative effort with Spirit AeroSystems," says Larry Culbertson, chief operating officer of NDT Solutions. "NDTS is committed to offering innovative solutions that demonstrate value with the highest level of confidence to our customers. Offering this enhanced inspection technique to the nondestructive testing marketplace will allow others in our industry to benefit in the inspection of complex composite structures."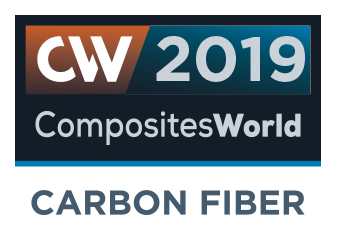 Carbon Fiber 2019 Presenter
Spirit AeroSystems
RELATED CONTENT
Compared to legacy materials like steel, aluminum, iron and titanium, composites are still coming of age, and only just now are being better understood by design and manufacturing engineers. However, composites' physical properties — combined with unbeatable light weight — make them undeniably attractive. 

Tried-and-true materials thrive, but new approaches and new forms designed to process faster are entering the marketplace.

All signs point to increasing demand from many market sectors. Will capacity keep pace?