Spirit AeroSystems (Wichita, Kan., U.S.) has acquired a new robotic automated fiber placement (AFP) system from Electroimpact (Mukilteo, Wash., U.S.), featuring an upgraded AFP head said to place composite material more than twice as fast and nearly three times more reliably than traditional AFP heads. The addition of the new machine brings Spirit's AFP machine count to 17, solidifying the company's position as the world's largest user of AFP technology. Spirit has more than 15 years of experience with AFP and machines from MTorres, Ingersol and Electroimpact fabricating large composite structures for Boeing, Airbus and defense customers.
The new machine will be Spirit's second AFP machine that is completely dedicated to research and development. The overall system comprises a robot mounted on a rail with an AFP head that places the carbon fiber onto a part. Along with enabling higher speeds and reliability of material placement, the high-speed AFP head also reportedly features enhanced accuracy and real-time process monitoring.Todd Rudberg, senior engineer at Electroimpact, describes the high-speed AFP head as "critical to our goals for reaching extreme AFP reliability performance, and more importantly is a giant step towards extreme utilization."
Spirit's Research & Technology team is using robotic AFP to expand the limits of types of parts that can be automatically fabricated, from both a complexity and a price standpoint. Robotic AFP is said to offer additional flexibility, lower cost and a reduced footprint over traditional systems, supporting automation of a more diverse range of complex, smaller composite parts.
"The combination of increased speed and reliability of the high-speed AFP is game-changing for AFP and will result in lower capital investment requirements and faster part production on future programs," says Blaise Bergmann, technical fellow for composite fabrication at Spirit.
The rail-mounted robotic system has 34 feet of reach and coordinates with a large rotator, capable of holding and rotating tools up to 26 feet long and 13 feet in diameter. The exchangeable heads enable composite material of 0.5 inch, 0.25 inch and 0.125 inch in width as well as an ultrasonic knife for trimming composite parts.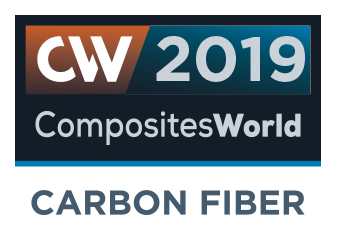 Carbon Fiber 2019 Presenter
Spirit AeroSystems
RELATED CONTENT
Composite parts are formed in molds, also known as tools. Tools can be made from virtually any material. The material type, shape and complexity depend upon the part and length of production run. Here's a short summary of the issues involved in electing and making tools.

Approaching rollout and first flight, the 787 relies on innovations in composite materials and processes to hit its targets

Capable of volume production, thermoplastic composites will gain new market share in the aerospace industry.