Related Suppliers
CompositesWorld, publisher of High-Performance Composites and Composites Technology magazines, as well as the CompositesWorld Weekly newsletter, reports that it has added a presentation by engine manufacturer SNECMA to the agenda of the Carbon Fiber 2013 conference, Dec. 9-12 at the Crowne Plaza Knoxville in Knoxville, Tenn., USA.
SNECMA composites specialist Bruno Dambrine will discuss carbon fiber production for the LEAP fan module, including: objectives of carbon fiber in the engine; the choice of resin transfer molded (RTM) injected, woven preforms in the blades and case; blade and case validation; and trends for the future.
Other speakers, already confirmed, include:
Brett Chouinard, COO, Altair: "Analysis and Optimization of Composite Structures – Challenges and Opportunities"
Probir Guha, vice president, R&D, Continental Structural Plastics: "Automotive Light Weighting Opportunities & Challenges"
Tracy Albers, manager-external interactions and Chong Chen, senior research scientist, GrafTech International: "High Temperature Insulation from Lignin Carbon Fibers"
Chad Duty, Oak Ridge National Laboratory: "3D Printing with Carbon Fiber Reinforcement"
John Larkin, president, LTI Associates: "Export Controls and the Carbon Fiber Industry"
Angelos Miaris, Premium AEROTEC GmbH: "Producing Thermoplastic Matrix Composites for Aeronautical Applications under Industrial Scale Conditions"
Hendrik Mainka, Volkswagen Group of America Inc.: "Alternative Precursors for Sustainable and Cost-effective Automotive Carbon Fibers"
Gary R. Lownsdale, CTO, Plasan Carbon Composites: "Next Generation Carbon Fiber Composites: Beyond Medium Volume"
Neel Sirosh, CTO, Quantum Technologies Inc.: "Carbon Fiber Powering America's Big Rigs"
Anthony Vicari, research associate, Lux Research: "Planning for Ripe Fruit: Materials Innovation Lifecycles as a Scouting Tool"
Mark Campbell, new product development, Hyperco Div., MW Industries: "Development of Hyperco Carbon-composite 'Bellows Spring' (CCBS) System for Automotive Suspensions"
Chris McHugh, technical manager, Sigmatex (UK) Ltd.: "Application and Processing of Complex Fabrics for Lightweight Structures"
Gary D. Roberts, research materials engineer, NASA Glenn Research Center: "A Hybrid Composite/Metal Gear Concept for Rotorcraft Drive Systems"
Gordon Lacy, mechanical engineer, NRC Canada: "Design and Fabrication of the DVA-1 Radio Antenna"
John M. Carson, executive director, AltusGroup Inc.: "Lighter, Stronger, Greener: How Carbon Fiber is Modernizing Precast Concrete!"
Aaron Barr, technology advisor, MAKE Consulting: "Carbon Fiber Usage in the Wind Energy Industry."
For more information about the agenda, the conference, lodging or registration, visit the Carbon Fiber 2013 website.
Sponsors of Carbon Fiber 2013 are C.A. Litzler, Harper International, Knoxville Oak Ridge Innovation Valley, Oak Ridge Carbon Fiber Composites Consortium, Izumi International / Kamitsu, Toho Tenax America, Oak Ridge National Laboratory, A&P Technology, the University of Tennessee and the State of Tennessee.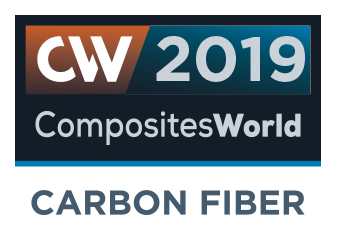 Carbon Fiber 2019 Presenter
Oak Ridge National Laboratory
RELATED CONTENT
Applications aren't as demanding as airframe composites, but requirements are still exacting — passenger safety is key.

The structural properties of composite materials are derived primarily from the fiber reinforcement. Fiber types, their manufacture, their uses and the end-market applications in which they find most use are described.

Yes, advanced forms are in development, but has the technology progressed enough to make the business case?