Related Suppliers
SGL Automotive Carbon Fibers (ACF) reportedly has started building a second production hall at its carbon fiber plant in Moses Lake, Wash. SGL ACF is jointly operated by BMW AG (Munich, Germany) and SGL Group (Wiesbaden, Germany) to meet BMW's rising demand for automotive carbon fiber. German newspaper Handelsblatt and Bloomberg Businessweek reported the news Feb. 17, citing unidentified sources close to the company. BMW and SGL were said to be investing more than €100 million ($137 million USD) to double carbon fiber production at Moses Lake to 6,000 tons a year. News reports claimed that BMW's chief financial officer Friedrich Eichiner said in October 2013 that the company is considering a production increase for its all-electric i3 commuter car after early demand for the model exceeded the automaker's expectations. BMW has received 11,000 orders for the compact city car, which will retail for $41,350 in the U.S., and expects to sell more than 10,000 i3s this year. BMW's i8 hybrid electric sports car also will be available this year. Both vehicles have a carbon fiber chassis, or "Life Module" passenger cell, to cut weight and improve fuel efficiency. Speculation in the automotive blogosphere was that BMW was variously experiencing difficulty keeping up with current production on its i3 program and/or intended to expand its carbon fiber parts production beyond its i3 and i8 and more established M performance cars, according to a statement attributed to BMW spokesman Mathias Schmidt. Further, Eichiner was reported to have said that confidence in automotive carbon fiber is growing, and that composites will be used across the BMW model range.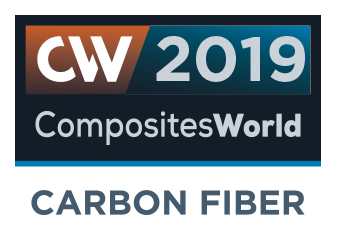 Carbon Fiber 2019 Presenter
SGL Carbon SE
RELATED CONTENT
Yes, advanced forms are in development, but has the technology progressed enough to make the business case?

Powerhouse manufacturer's high-pressure compression molding process forms prepregged CFRP components with forged-metal properties.

The structural properties of composite materials are derived primarily from the fiber reinforcement. Fiber types, their manufacture, their uses and the end-market applications in which they find most use are described.