Edited by Hannah Mason
Assistant Editor, CompositesWorld
SGL Carbon (Wiesbaden, Germany) has entered into a new partnership with the National Composites Centre (NCC; Bristol, U.K.) with the goal of jointly developing future composite technologies for applications in aerospace, transportation, and oil and gas.
One development area targeted by the partnership is the improvement of material utilization for primary and secondary structural components. The partners are currently setting up a development program for the advanced processing of carbon fiber-based textiles such as non-crimp fabrics (NCF) at the NCC's research and technology facility in Bristol. Over the course of this year, they will produce demonstrator components and prototypes of new composite airplane wings using NCF materials based on carbon fibers from SGL Carbon. The fabrics are being produced at the SGL Carbon site in Wackersdorf, Germany, while the carbon fibers are being produced at SGL Carbon's manufacturing sites in Muir of Ord, U.K. and Moses Lake, Wash., U.S.
"The NCC is a highly experienced partner driving future composite concepts, especially in the aerospace industry. We are glad to join the U.K. center for strategic projects and to become a member of the NCC," says Andreas Wüllner, president of composites – fibers & materials at SGL Carbon. "With the partnership, we generate knowhow around efficient usage of composite materials and technologies. Furthermore, we will strengthen our footprint in the U.K. with the new office at the NCC."
"We are delighted that SGL Carbon has joined the NCC's rapidly growing innovation network," says Richard Oldfield, CEO of the National Composites Centre. "We share a commitment to technical excellence and a bold vision for the potential future applications of carbon fiber technology. We are looking forward to welcoming the SGL Carbon team to our Bristol technology center to start, what we believe will be, a series of successful and ground-breaking innovation programs."
SGL Carbon has also recently announced a partnership with Chinese car manufacturer NIO to produce prototypes of composite battery boxes for electric vehicles.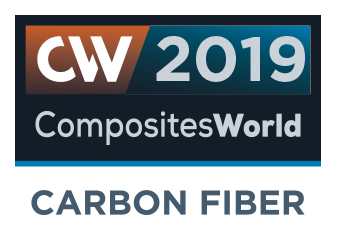 Carbon Fiber 2019 Presenter
SGL Carbon SE
RELATED CONTENT
Spirit AeroSystems actualizes Airbus' intelligent design for the A350's center fuselage and front wing spar in Kinston, N.C.

Capable of volume production, thermoplastic composites will gain new market share in the aerospace industry.

The matrix binds the fiber reinforcement, gives the composite component its shape and determines its surface quality. A composite matrix may be a polymer, ceramic, metal or carbon. Here's a guide to selection.