Related Suppliers
SGL Automotive Carbon Fibers, the joint venture of SGL Group (Wiesbaden, Germany) and BMW Group (Munich, Germany), reported at JEC Europe 2012 on March 26 that it has begun expansion of its carbon fiber manufacturing facility in Moses Lake, Wash., USA. Expected to be complete by summer 2013, the additional carbon fiber line will add 1,500 tons of capacity to the plant, bringing total capacity to 3,000 tons.
The 50k tow standard modulus carbon fiber produced at the facility is captive to production of structural composite parts for the forthcoming all-electric BMW i3 (2013) and hybrid-electric BMW i8 (2014). Carbon fiber from the plant is sent to Germany for weaving, preforming and resin transfer molding (RTM) of passenger cell structures for the vehicles.
The cars, when introduced, will represent the first use of carbon fiber composites in chassis components in a production automotive application. SGL officials noted that the Moses Lake site includes 60 acres of land and that further expansion is possible.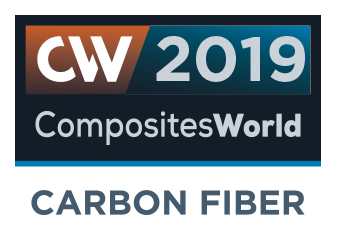 Carbon Fiber 2019 Presenter
SGL Carbon SE
RELATED CONTENT
The structural properties of composite materials are derived primarily from the fiber reinforcement. Fiber types, their manufacture, their uses and the end-market applications in which they find most use are described.

As composites take a larger part (and form larger parts) in the aerospace structures sector, it's not just a make-it-or-break-it proposition.

Compared to legacy materials like steel, aluminum, iron and titanium, composites are still coming of age, and only just now are being better understood by design and manufacturing engineers. However, composites' physical properties — combined with unbeatable light weight — make them undeniably attractive.