Related Suppliers
Spanish industrial group MTorres (Torres de Elorz, Navarra, Spain), a major supplier of automated manufacturing equipment for composites, has introduced a new concept for composite fuselage manufacture. On May 26, a story in Madrid's largest newspaper El Pais reported the unveiling at MTorres' facility in Fuente Alamo, Spain. The company introduced its one-piece, monocoque prototype fuselage that it says requires no rivets or fasteners, and no molds. Developed over the past 6 months by a team of 30 people, including company founder Manuel Torres, project head Sebastián Díaz was quoted in the El Pais article as saying the new fuselage technology "changes the current manufacturing paradigm" of aircraft.
Pending final confirmation from MTorres, the concept apparently may involve producing C-frames in a separate process, with frames butted together to create an outer mold line (OML) surface, over which the fuselage skin is fiber placed using MTorres' fiber placement head. The frames are reportedly integrated into the fuselage. Dry carbon fiber tape is used for the skin, which MTorres says is then infused and oven cured. The company says that the "final phase" of the material used in production is made by MTorres (more information on all materials is coming), which could reduce raw material cost by up to 50%. By eliminating rivets, fuselage weight can be reduced by 10% to 30%, said MTorres at the May 26 event, and tooling costs as well as labor costs would be significantly reduced.
An MTorres spokesperson told CW "So far we have seen huge interest. This concept is the result of a 360º analysis, trying to cut costs on material, on tooling, on processes, on cycle time, while increasing quality using the latest technology available." A prototype scale bizjet fuselage produced using the new method will be displayed at the upcoming Paris Air Show from June 19-25, at MTorres' booth, Hall 1 Stand G318.
For his help, CW thanks Dr. David Pritchard, Associate Professor/Aviation Researcher at State University of New York-Empire State College (Saratoga Springs, NY, US) and author of "Aerospace 4.0: Implications to the New Manufacturing Ecosystem", a presented at the Civil Aircraft Industry International Forum (May 10-11, 2017, Shanghai, China).
MTorres' new fuselage concept involves robotic fiber placement over structural frames.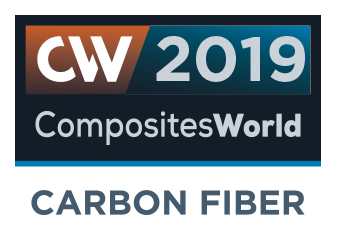 Carbon Fiber 2019 Presenter
MTorres
RELATED CONTENT
Yes, advanced forms are in development, but has the technology progressed enough to make the business case?

The composite wing leading edge on Boeing's Dreamliner features an integrated heating element that incorporates a sprayed metal conductive layer within the laminate stack.  

Compared to legacy materials like steel, aluminum, iron and titanium, composites are still coming of age, and only just now are being better understood by design and manufacturing engineers. However, composites' physical properties — combined with unbeatable light weight — make them undeniably attractive.