Related Suppliers
For more than 20 years ACMA's ACE (Awards for Composites Excellence) has recognized outstanding achievement and innovation in the categories of design, manufacturing and market growth/product development, and the tradition continued at CAMX 2016 (Sept. 26-29, Anaheim, California), where the 2016 winners were announced in the ACE pavilion on the exhibit hall floor.
The winner in the Design category, Most Creative Application, is "Pultruded FRP Replaces Aluminum for the Silver Flow," submitted by Strongwell (Bristol, Virginia), for an eye-catching car show display for Mercedes.
In the Manufacturing category, Material and Process Innovation, Oak Ridge National Laboratory (ORNL) was selected for its "3D Printing of High-Temperature Thermoplastic Molds."
In the Manufacturing category, Equipment and Tooling Innovation Award, "Innovative Robotized Preform Cell Providing 3D Stacking and Control" was the winner, submitted by Composite Alliance Corp. (Dallas, Texas).
And finally, in the Market Growth category, Infinite Possibility for Market Growth, the winner is the "2017 Honda Ridgeline Weatherable SMC Truck Bed," submitted by Ashland Performance Materials (Columbus, Ohio).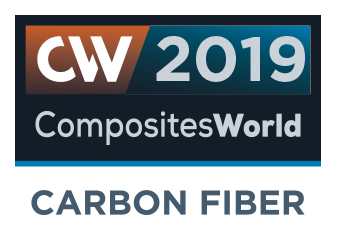 Carbon Fiber 2019 Presenter
Oak Ridge National Laboratory
RELATED CONTENT
New composite manufacturing technology for multimaterial, multifunctional composite structures.

Fibers used to reinforce composites are supplied directly by fiber manufacturers and indirectly by converters in a number of different forms, which vary depending on the application. Here's a guide to what's available.

There are numerous methods for fabricating composite components. Selection of a method for a particular part, therefore, will depend on the materials, the part design and end-use or application. Here's a guide to selection.