Related Suppliers
The 7th Annual Aviation Industry Summit 2017 announced the winners of its 2017 industry awards at a prestigious Gala Evening Award Ceremony in Shanghai. Plataine (Waltham, MA, US) was granted the Best Aircraft Automation Solution award for its innovative Industrial IoT and Artificial Intelligence (AI)-based technologies as well as the successful solution implementation at Harbin Hafei Airbus Composite Manufacturing Centre (HHACMC, Harbin, China). The award was granted by the Shanghai Society of Aeronautics (SSA), which aims to encourage the development of China's aviation industry, to nurture talents in this field and integrate aeronautic technology within the Chinese economy.
The event saw more than 300 industry leaders come together to discuss the recent progress, trends and advancements in the field of aerospace in China. Guests were invited on behalf of Shanghai Society of Aeronautics, Shanghai Aircraft Design and Research Institute, Shanghai Aircraft Manufacturing Co., Ltd, China Aeronautical Radio Electronics Research Institute, AVIC Commercial Aircraft Engine Co., Ltd and AVIC Shanghai Aero Measurement-Controlling Research Institute.
Avner Ben-Bassat, president and CEO of Plataine, says: "We are proud and privileged to have won this prestigious award at the 2017 Aviation Industry Summit in China, which further recognizes Plataine as the leading global provider of Industrial IoT (IIoT) and AI-based optimization solutions for advanced manufacturing."
Plataine's solutions provide Material and Asset Traceability and Digital Assistants that empower manufacturers to make optimized decisions in real-time, every time. Plataine's patent-protected technologies are used by global top-tier manufactures including Airbus, GE Aviation, General Atomics, Hexcel, IAI, TPI and Steelcase. Plataine partners with Siemens PLM, GE Digital, McKinsey & Company and Google Cloud to further promote Industrial IoT in manufacturing worldwide.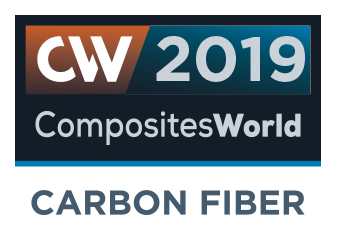 Carbon Fiber 2019 Presenter
Plataine
RELATED CONTENT
Tried-and-true materials thrive, but new approaches and new forms designed to process faster are entering the marketplace.

Composite parts are formed in molds, also known as tools. Tools can be made from virtually any material. The material type, shape and complexity depend upon the part and length of production run. Here's a short summary of the issues involved in electing and making tools.

The composite wing leading edge on Boeing's Dreamliner features an integrated heating element that incorporates a sprayed metal conductive layer within the laminate stack.