Related Suppliers
Orbital Sciences Corp. (Dulles, VA, US) announced on Jan. 27 that at a special meeting held on the 27th, the company's stockholders voted overwhelmingly to approve the proposed merger with the Aerospace and Defense Groups of Alliant Techsystems Inc., pursuant to the definitive transaction agreement dated April 28, 2014. Approximately 99% of the votes cast at the special meeting voted in favor of the adoption of the transaction agreement, which represented approximately 85% of the total number of outstanding shares of Orbital common stock as of the Dec. 16, 2014 record date for the special meeting.
"Today, Orbital's stockholders endorsed the proposed merger with ATK's Aerospace and Defense Groups by voting strongly in favor of the transaction, as did ATK shareholders at a separate special meeting also held earlier today," says David W. Thompson, Orbital's chairman and CEO. "We are now on a clear path to completing the merger and beginning operations of Orbital ATK two weeks from today."
Subject to the satisfaction or waiver of the remaining conditions to closing, the merger is expected to close on Monday, Feb. 9, 2015. Assuming completion of the merger, shares of Orbital common stock are expected to be delisted after the close of trading on Feb. 9. As a result of the merger, each share of Orbital common stock will be converted into the right to receive 0.449 shares of common stock of ATK, with cash paid in lieu of fractional shares. At closing of the merger, ATK will be renamed Orbital ATK Inc. and shares of Orbital ATK common stock will trade under the new ticker symbol "OA" on the New York Stock Exchange beginning Feb. 10.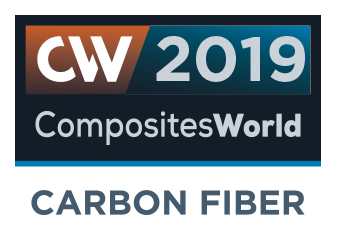 Carbon Fiber 2019 Presenter
Orbital ATK Aerospace Structures
RELATED CONTENT
Capable of volume production, thermoplastic composites will gain new market share in the aerospace industry.

All signs point to increasing demand from many market sectors. Will capacity keep pace?

Yes, advanced forms are in development, but has the technology progressed enough to make the business case?