Related Suppliers
Orbital ATK Aerospace Structures (Dulles, Va.) and Airbus Americas (Herndon, Va.) recently marked the successful completion of the 100,000th composite part in support of the A350 XWB program.
"This is not only another significant milestone in our long-term partnership with Airbus on the A350 XWB program, it is also an accomplishment that supports composite manufacturing in Utah as Orbital ATK expects to add hundreds of jobs over the next 20 years," says Steve Earl, vice president and general manager of Orbital ATK Aerospace Structures. "With the advanced technology and hands-on training we offer, these positions will provide an opportunity to develop high-tech skills to build a long-term career in the aerospace industry. We are proud of our state-of-the-art build technology, excellent demonstrated program execution performance, our great team and our long term successful partnership with Airbus."
Geoffrey Pinner, senior vice president - head of A350 XWB central program management stated, "As of the end of August, we have delivered 36 A350 XWB, with an additional 810 on order. Orbital ATK's ability to provide high quality parts is an important part of our supply chain and ramp-up. We are proud of the contributions from the highly skilled manufacturing facility in Utah and look forward to our continued partnership on the A350 XWB program."
Orbital ATK's proprietary and patented automated stiffener forming machines (ASFM) have been instrumental in the development and manufacture of high-rate production composite stringers and frames and contributed to reaching this milestone. This highly engineered technology is essential to manufacture the A350 XWB composite stringers and frames, enabling Orbital ATK to produce extremely high quality, dimensionally precise and highly repeatable composite components.
The A350 XWB work is performed at Orbital ATK's 615,000-square-foot Aircraft Commercial Center of Excellence (ACCE) facility in Clearfield, Utah.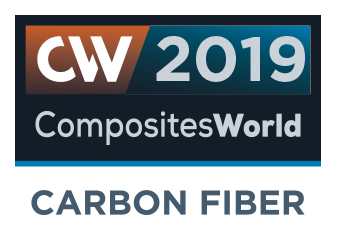 Carbon Fiber 2019 Presenter
Orbital ATK Aerospace Structures
RELATED CONTENT
Spirit AeroSystems actualizes Airbus' intelligent design for the A350's center fuselage and front wing spar in Kinston, N.C.

Composite parts are formed in molds, also known as tools. Tools can be made from virtually any material. The material type, shape and complexity depend upon the part and length of production run. Here's a short summary of the issues involved in electing and making tools.

The composite wing leading edge on Boeing's Dreamliner features an integrated heating element that incorporates a sprayed metal conductive layer within the laminate stack.