Related Suppliers
During this year's RFID Journal LIVE! conference and exhibition (May 3-5; Orlando, FL, US), Jim Morgan, program manager at Orbital ATK (Dulles, VA, US), will discuss how the company uses RFID to manufacture composite aerostructures. The event represents a unique opportunity for parts suppliers, maintenance, repair and overhaul (MRO) companies, and airlines to learn how RFID is transforming the aviation industry.
Brian Verna, an aerospace engineer at the U.S. Federal Aviation Administration (FAA), will provide an update on his agency's policies toward the use of passive and active RFID on airplanes. And Carlo Nizam, Airbus' head of digitalization, will participate on a panel highlighting 10 years of the RFID Journal Awards.
"We are excited to have some great new case studies in the aerospace and aviation sectors," said Mark Roberti, RFID Journal's founder and editor. "With industry moving toward the use of RFID for part tracking and maintenance improvement, now is the time for parts suppliers, MRO companies and airlines to come and learn about the benefits of RFID."
This year's event will feature four industry tracks covering aerospace and defense, retail and apparel, health care and pharmaceuticals and manufacturing. Other tracks will cover the use of RFID for supply chain and logistics operations, and for payments and authentication, as well as the technology and infrastructure needed for RFID data collection, and innovative uses of RFID.
LIVE! 2016 will also feature seven in-depth preconference seminars and workshops, four post-conference seminars, fast-track training provided by RFID4U, RFID Professional Institute certification, and three co-located events (IEEE RFID 2016, the Internet of Things Conference and the Last Mile Consortia Forum). For more information, visit www.rfidjournalevents.com/live.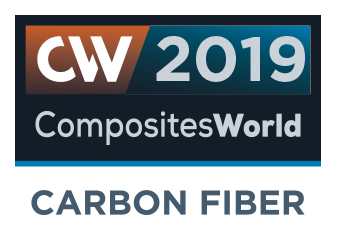 Carbon Fiber 2019 Presenter
Orbital ATK Aerospace Structures
RELATED CONTENT
There are numerous methods for fabricating composite components. Selection of a method for a particular part, therefore, will depend on the materials, the part design and end-use or application. Here's a guide to selection.

Approaching rollout and first flight, the 787 relies on innovations in composite materials and processes to hit its targets

The composite wing leading edge on Boeing's Dreamliner features an integrated heating element that incorporates a sprayed metal conductive layer within the laminate stack.