Related Suppliers
Orbital ATK (Dulles, VA, US) provided critical hardware for the United Launch Alliance Atlas V launch from Cape Canaveral Air Force Station, FL. The company contributed products on the fourth satellite in the U.S. Navy's Mobile User Objective System (MUOS), designated MUOS-4 and the United Launch Alliance (ULA) Atlas V launch vehicle.
MUOS is the next generation in narrowband tactical satellite communications systems. The MUOS constellation, for which Lockheed Martin Space Systems is the prime contractor, will provide mobile warfighters with significantly improved and secure communications.
"It was great to see another successful ULA Atlas V launch that flew Orbital ATK- produced structures and components for both the launch vehicle and satellite," said Scott Lehr, president of Orbital ATK's Flight Systems Group. "Once again, this is a really good example of the breadth of our product line and the critical role we play in almost every EELV launch."
Using advanced fiber placement manufacturing and automated inspection techniques, Orbital ATK produced three components for the ULA Atlas V vehicle, including the 10-foot diameter composite heat shield that provides essential protection to the first stage engine, the Centaur Interstage Adapter (CISA) that houses the second stage engine and the boat tail that adapts from the core vehicle to the five-meter diameter fairing. The structures were fabricated by Orbital ATK at its Iuka, MS, facility. This is the 56th Atlas V launch using Orbital ATK-built composite structures.
The ULA Atlas V rocket flew in the 551 vehicle configuration with a five-meter fairing, five solid rocket boosters and a single-engine Centaur upper stage. Orbital ATK manufactured the Reaction Control System propellant tank for the ULA Atlas V at its Commerce, CA facility.
This flight marked the 21st successful flight of the Orbital ATK retro motors. Eight of these solid motors provided thrust for separation of the spent first stage. The ULA Atlas V retrorocket is built at Orbital ATK's Elkton, MD, facility.
For the MUOS-4 satellite, Orbital ATK provided multiple components and structures from the following company locations: San Diego, Goleta and Commerce, CA; Magna, UT; and Beltsville, MD.
The MUOS-4 is the fourth satellite in the Navy's planned five-satellite MUOS constellation. Once the constellation is complete, MUOS satellites will provide a 16x increase in number of accesses over the current Ultra High Frequency (UHF) satellite system requirement. MUOS-1, MUOS-2 and MUOS-3 launched respectively in 2012, 2013 and January 2015, and are already providing high- quality voice communications. MUOS-5 is expected to launch in 2016.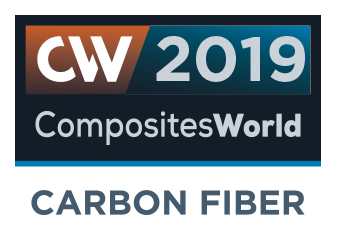 Carbon Fiber 2019 Presenter
Orbital ATK Aerospace Structures
RELATED CONTENT
Compared to legacy materials like steel, aluminum, iron and titanium, composites are still coming of age, and only just now are being better understood by design and manufacturing engineers. However, composites' physical properties — combined with unbeatable light weight — make them undeniably attractive. 

The composite wing leading edge on Boeing's Dreamliner features an integrated heating element that incorporates a sprayed metal conductive layer within the laminate stack.  

Capable of volume production, thermoplastic composites will gain new market share in the aerospace industry.