Related Suppliers
Orbital ATK (Dulles, VA, US) says that its Iuka, MS, US manufacturing plant has produced its 500th large composite rocket structure for United Launch Alliance (ULA, Centennial, CO, US) launch vehicles. Since its establishment in 1998, the Large Structure Center of Excellence manufacturing plant has produced 68 Atlas V, 28 Delta II and 404 Delta IV large composite structures across 106 ULA launches. The 500th structure is a boat tail manufactured with zero defects for a ULA Atlas V launch vehicle.
The large composite structures produced at the Iuka manufacturing facility measure four to five meters in diameter and range from one to 19 meters in length. The Orbital ATK facility uses advanced hand layup, fiber placement, machining and inspection techniques for production. The 320,000-square-foot plant houses one of the largest autoclaves in the world, measuring 20 feet in diameter by 83 feet in length.
ULA Delta IV composite structures manufactured by Orbital ATK include nose cones and aero skirts, fairings, payload attach fittings and diaphragms, interstages, centerbodys and thermal shields. The structures manufactured for ULA Atlas V include heat shields, interstages and boat tails.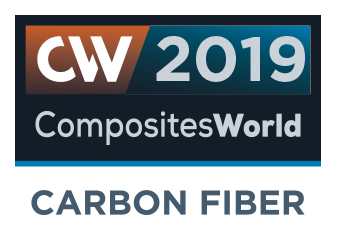 Carbon Fiber 2019 Presenter
Orbital ATK Aerospace Structures
RELATED CONTENT
Compared to legacy materials like steel, aluminum, iron and titanium, composites are still coming of age, and only just now are being better understood by design and manufacturing engineers. However, composites' physical properties — combined with unbeatable light weight — make them undeniably attractive. 

All signs point to increasing demand from many market sectors. Will capacity keep pace?

Composite parts are formed in molds, also known as tools. Tools can be made from virtually any material. The material type, shape and complexity depend upon the part and length of production run. Here's a short summary of the issues involved in electing and making tools.