Orbital ATK, (Dulles, VA, US), a global leader in aerospace and defense technologies, announced March 19 it has produced its 25,000th composite structure for the Boeing 787 Dreamliner, the equivalent of more than 150 ship sets. The Orbital ATK Aerospace Structures Division in Clearfield, Utah, US manufactures the composite frames for the Boeing 787-9 and 787-10 center and aft fuselages.
"The production of 25,000 parts is a remarkable accomplishment that could not have happened without the commitment, dedication and diligence of each and every employee at this plant," says Steve Earl, vice president and general manager of Orbital ATK's Aerospace Structures Division. "Our employees should all be proud of their contributions to the Boeing Company and air transport customers around the world."
Composite materials are critically important in the production of next-generation aircraft. Because they are strong and lightweight, they deliver fuel efficiencies and operability unavailable using traditional metal manufacturing. Orbital ATK ships the aft composite parts to one of Boeing's next tier suppliers in Georgia and the center composite parts to Leonardo in Italy for pre-assembly work. The frames then become part of the barrel sections of the fuselage, acting as the "ribs" of the airplane.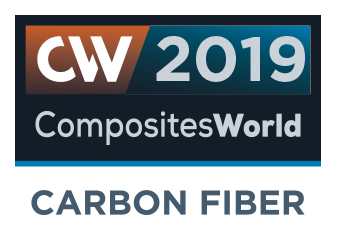 Carbon Fiber 2019 Presenter
Orbital ATK Aerospace Structures
RELATED CONTENT
Yes, advanced forms are in development, but has the technology progressed enough to make the business case?

The matrix binds the fiber reinforcement, gives the composite component its shape and determines its surface quality. A composite matrix may be a polymer, ceramic, metal or carbon. Here's a guide to selection.

Lightweight, hard and stable at high temperatures, CMCs are emerging from two decades of study and development into commercial applications.