Ingersoll Machine Tools Inc. (Rockford, IL, US) showcased at this week's International Manufacturing Technology Show (IMTS, Chicago, IL, US) Master Print, the company's new large-format 3D printing technology with automatic attachment change to 5-axis CNC for aerospace-grade milling. The technology was developed in collaboration with Oak Ridge National Laboratory (ORNL, Oak Ridge, TN, US).
On display is the layup tool for a winglet shown in two stages. One is the just-printed tool. Second is the finished tool with sealant coating, ready to be used.
The part, says Ingersoll, weighs 430 lb/195kg and was printed in 6.5 hours. It was machined in 4.3 hours using the machine's 5-axis technology. The material is ABS with 20% chopped carbon fiber reinforcement.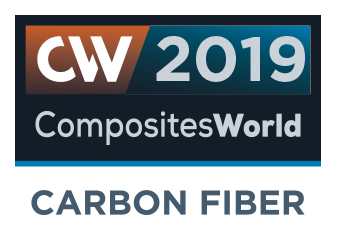 Carbon Fiber 2019 Presenter
Oak Ridge National Laboratory
RELATED CONTENT
Additive manufacturing startup MarkForged aims to make it happen and is already marketing systems.

There are numerous methods for fabricating composite components. Selection of a method for a particular part, therefore, will depend on the materials, the part design and end-use or application. Here's a guide to selection.

Collaborative demonstration dispels doubt about 3D printing's disruptive potential for direct-to-digital manufacturing of just about anything BIG.