Related Suppliers
Ingersoll Machine Tools Inc. (Rockford, Illinois) announced at IMTS 2016 on Sept. 12 that it is forming a partnership with Oak Ridge National Laboratory (ORNL, Oak Ridge, Tennessee) to develop a very large additive manufacturing system featuring targeted laydown rates of 1,000 lb/hr on a build envelop of 23 ft wide by 10 ft high by 46 ft long. Dubbed Wide and High Additive Manufacturing (WHAM), the machine would represent an order of magnitude increase in speed and size over current large-format additive manufacturing sytems and could be commercially available sometime in the next 18-24 months.
The WHAM system includes automatic exchange of the printing extruder with a high-speed, 5-axis milling attachment for conventional subtractive finishing operations. The material to for which the machine will be first developed to apply Techmer's (Clinton, Tennessee) ABS with 10% chopped carbon fiber reinforcement.
Ingersoll says it will draw on its experience developing and manufacturing CNC maching systems, as well as automated fiber placement (AFP) machines. Tino Oldani, president and CEO of Ingersoll, said, "Our machine design expertise, combined with the ability to develop a complete process for our customers, makes WHAM a logical step forward. Our partnership with Oak Ridge National Laboratory gives us a huge advantage." Targeted end markets include wind energy, aerospace, automotive and defense.
Ingersoll has entered the WHAM development process through a cooperative research and development agreement with ORNL. "Our collaboration with Ingersoll on the development of a 3D printer that provides a volume not possible with current printers could open up new markets and applications in defense, energy and other areas of manufacturing. Ingersoll brings years of experience engineering massive equipment in the composites area, and we look forward to a successful partnership," said Bill Peter, director of the Manufacturing Demonstration Facility at ORNL.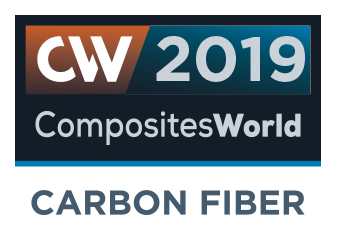 Carbon Fiber 2019 Presenter
Oak Ridge National Laboratory
RELATED CONTENT
New composite manufacturing technology for multimaterial, multifunctional composite structures.

Orbital Composites' patented coaxial extrusion process is investigated at Airbus subsidiary CTC GmbH Stade and spins off advances in speed, scale, materials and multifunctionality as it aims for very large structures.

Will this affordable and versatile class of multiaxis manufacturing hardware and software drivers enable airframers to reduce costs and speed deliveries?