Related Suppliers
Spirit AeroSystems Inc. (Wichita, KS, US) has completed the first fuselage for Bell Helicopter for the Joint Multi-­Role Technology Demonstrator (JMR­TD) program. The unit was designed and assembled in Spirit's rapid prototyping facility in Wichita, Kan., in just 22 months. The composite fuselage is being prepped to ship to Bell's Amarillo, TX, US, facility for final assembly.
The US Army-­led JMR­TD program is the science and technology precursor to the US Department of Defense's Future Vertical Lift program, with the goal to replace 2,000 to 4,000 medium­-class utility and attack helicopters. The V­280 Valor is Bell Helicopter's offering for the JMR­TD program. A next-generation tiltrotor, the Bell V­280 Valor advanced technology tiltrotor reportedly provides unmatched speed, range and payload for expeditionary work.
"Delivering a fuselage from design to completion in 22 months is an amazing accomplishment," says Spirit president and CEO Larry Lawson. "Spirit's unique capability to design, build and deliver with the highest quality and lowest possible cost make us a great partner on revolutionary programs like the Bell V­280."
"Spirit AeroSystems is proud to be an investing member of Team Valor with 10 other premier aerospace companies. Together we are helping the Department of Defense inform requirements and reduce risk on a new development program while at the same time providing the capabilities to win on the battlefield," says Phil Anderson, Spirit senior vice president of Spirit Defense.
The V­280 is scheduled to make its first flight in the second half of 2017.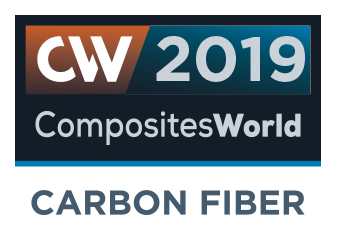 Carbon Fiber 2019 Presenter
Spirit AeroSystems
RELATED CONTENT
Applications aren't as demanding as airframe composites, but requirements are still exacting — passenger safety is key.

Yes, advanced forms are in development, but has the technology progressed enough to make the business case?

Oven-cured, vacuum-bagged prepregs show promise in production primary structures.