Related Suppliers
Thermoplastic composites manufacturer Dutch firm DTC (Amsterdam, The Netherlands) reports that it has joined the ThermoPlastic composites Research Center (TPRC) in The Netherlands. DTC joins three other firms that joined TPRC in 2011: Instron (Norwood, Mass., USA), Pinette Emidecau Industries (Chalon Sur Saone, France) and Italmatic Presse e Stampi Srl (Capannori-Lucca, Italy).
Harald Heerink, general manager of the TPRC, says, "The center started in 2009 as a collaboration between Boeing, Fokker, TenCate and the University of Twente. The addition of these extra partners will accelerate the research and development of thermoplastic composites for various markets."
Instron, Pinette en Italmatic are supplying the center with production and test equipment that will be developed further in cooperation with TPRC. DTC, a manufacturer of thermoplastic composite parts for the aerospace market, will bring their knowledge and network into TPRC. "Through participating in TPRC, we get the opportunity to develop new products more quickly and are making sure that we are part of the leading research institute in our field of expertise," says David Manten, DTC's managing director.
The TPRC is an open innovation center dedicated to research and development of thermoplastic composites. In 2009 the center was founded by Boeing, TenCate, Stork Fokker and the University of Twente, in cooperation with the Development Agency East Netherlands, Innovation Platform Twente and Knowledge Park Twente. The TPRC is co-funded by the EU, the provinces of Gelderland and Overijssel and the Twente region since 2010.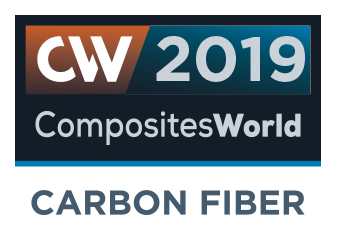 Carbon Fiber 2019 Presenter
Toray Advanced Composites
RELATED CONTENT
Spirit AeroSystems actualizes Airbus' intelligent design for the A350's center fuselage and front wing spar in Kinston, N.C.

The structural properties of composite materials are derived primarily from the fiber reinforcement. Fiber types, their manufacture, their uses and the end-market applications in which they find most use are described.

Applications aren't as demanding as airframe composites, but requirements are still exacting — passenger safety is key.