Related Suppliers
Three July announcements from carbon fiber producers testified to renewed activity and post-recession growth in the worldwide carbon fiber market.
SGL Automotive Carbon Fibers (Munich, Germany) — a joint venture of the Munich-based BMW Group and SGL Group (Wiesbaden, Germany) — broke ground on July 7 for its $100 million (USD) carbon fiber manufacturing facility in Moses Lake, Wash. Washington Governor Chris Gregoire, Moses Lake Mayor Jon Lane and more than 90 local guests were in attendance for the festivities.
Initially, the plant will run two carbon fiber lines, each with an annual capacity of 1,500 metric tonnes (more than 3.3 million lb), with the first scheduled for commissioning in the third quarter of 2011. The fiber will be used exclusively by BMW, with the first application in its upcoming Megacity vehicle, an urban commuter car scheduled for launch in 2013 under a BMW subbrand. (For background, see HPC May 2010, p. 28, or visit short.compositesworld.com/wzW8lIsZ.)
On July 9, Mitsubishi Rayon Co. Ltd. (MRC, Tokyo, Japan) said it had resumed construction of a new carbon fiber plant at its Otake production center in the Hiroshima prefecture. The facility will commence production of P330-series large-tow (50K to 60K) carbon fiber in the second quarter of 2011. Originally the plant was intended to meet increased demand from growing wind, pressure vessel and automotive segments, all of which were expected to sustain long-term growth. MRC suspended construction in March 2009 when many customers' projects were delayed or sidelined in response to global economic conditions. But demand from sports and leisure applications increased significantly early this year. That and the resumption of several large industrial projects prompted MRC's decision to restart construction.
The facility will have an annual production capacity of 2,700 metric tonnes (>5.95 million lb) — the company claims it will be the largest carbon fiber plant in the world, with a capital investment of ¥12 billion ($135.7 million USD). Pending startup of the new plant, MRC will manufacture P330 at its U.S. company, Grafil Inc. (Sacramento, Calif.), for initial customer evaluation and marketing.
Hürriyet Daily News and Economic Review, Turkey's English-language daily newspaper, reported on July 25 that acrylic fiber manufacturer AKSA (Istanbul, Turkey) had opened the country's first carbon fiber production facility in the northwestern province of Yalova, during a ceremony attended by Turkish Prime Minister Recep Tayyip Erdogan and other top officials. With an AKSA line now in full production, Turkey has become one of only 10 countries where carbon fiber is made. AKSA says it is aiming for a 10 percent share in the global market. (See the interview with AKSA's general manager, Mustafa Yilmaz, in HPC January 2009, p. 20, or visit short.compositesworld.com/WyGVjS3S.)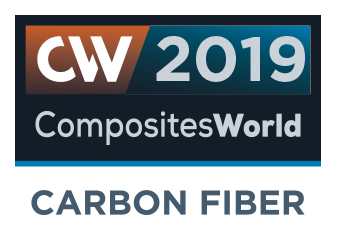 Carbon Fiber 2019 Presenter
SGL Carbon SE
RELATED CONTENT
Commercial production of recycled carbon fiber currently outpaces applications for it, but materials characterization and new technology demonstrations promise to close the gap.

All signs point to increasing demand from many market sectors. Will capacity keep pace?

The first commercial tank in the elusive Type V category and a larger but lighter Type IV CNG tank presage new growth of filament winding in the storage of compressed gasses.