Registration is now open for the Carbon Fiber 2019 conference, which will take place Nov. 19-21 at the Holiday Inn Knoxville Downtown in Knoxville, Tenn., U.S. Register at https://www.xpressreg.net/eReg/?ShowCode=CARB1119, or to go carbonfiberevent.com for more information.
Carbon Fiber 2019, presented by CompositesWorld, will provide an objective, comprehensive forum to discuss new developments for carbon fibers in emerging industrial markets, such as wind energy, marine and construction, as well as in traditional markets, such as aerospace and sporting goods. Discussions will focus on methods for streamlining manufacturing costs in both industrial and aerospace applications, as well as the outlook for consumption in markets with significant potential for growth.
The event will be led by 2019 conference chairs Merlin Theodore, director of the Carbon Fiber Technology Facility at the Oak Ridge National Laboratory (Knoxville), and Jeff Sloan, editor-in-chief of CompositesWorld (see Jeff Sloan's review of Carbon Fiber 2018: "Reflections on carbon fiber").
The keynote address will be given by Tim Kirk, vice president of the aerospace sector at Toray Composite Materials America (Tacoma, Wash., U.S.). Titled "High-Rate Composite Fabrication: Materials and Processes for the Future," the address will cover the current carbon fiber market and shifts that will affect how composites are utilized in structures, including urban air mobility, single-aisle developments at Airbus and Boeing, and automotive transformation to sustainable energy.
For the full conference agenda, go to carbonfiberevent.com/agenda.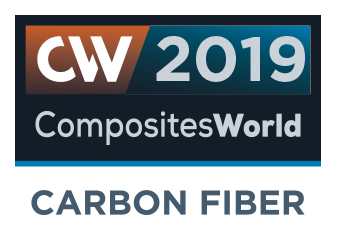 Carbon Fiber 2019 Presenter
Toray Composite Materials America Inc.
Oak Ridge National Laboratory
RELATED CONTENT
Participants at CW's Carbon Fiber 2012 Conference see one coming as early as 2016.

Chery New Energy Automobile Technology Co. Ltd. in China has pledged to apply recycled carbon fiber from ELG Carbon Fibre to its eQ1 electric vehicle. The ultimate goal is to expand the fiber into higher volume vehicles.

The composite wing leading edge on Boeing's Dreamliner features an integrated heating element that incorporates a sprayed metal conductive layer within the laminate stack.