Related Suppliers
Avcorp Industries Inc. (Delta, BC, Canada) reported on July 20 that it has entered into a definitive agreement to acquire Hitco Carbon Composites (Gardena, CA, US), the composite aerostructures division of a subsidiary of SGL Carbon SE (Wiesbaden, Germany). The transaction will significantly expand the capabilities of Avcorp in composites and offer a strong platform to grow the profitability of the business.
Pursuant to the Agreement, Avcorp will purchase the assets of Hitco, which produces composite parts for commercial and military aerostructures. This includes all inventories, equipment, tooling and other fixed assets, intellectual property, contractual rights, good will, accounts receivable and work in progress. Avcorp is not acquiring any assets of Hitco's materials division. Avcorp will continue operations at Hitco's current aerostructures facilities in Gardena.
The addition of the Hitco composites division is anticipated to approximately double Avcorp's revenues in the immediate term. While not run as a separate accounting unit, the division has been operating at a loss.
Consideration for the acquisition of the assets is principally the assumption by Avcorp of current trade payables and ongoing contractual obligations of the aerostructures business of Hitco.
Avcorp will receive approximately $42 million in cash and payment commitments. SGL will also provide further in-kind supplies or payments of up to $5 million over the period to December 31, 2016. The purchase consideration is subject to customary adjustments based on working capital of Hitco and certain contract pricing adjustments being negotiated by Hitco.
Peter George, Avcorp Group CEO, says, "The acquisition of Hitco's composites division offers a unique opportunity to transform our business by broadening our product range and strengthening our composite capabilities. We also anticipate significant operational efficiencies and better utilization of our existing assets. Combining the businesses should accelerate Avcorp's return to profitability. We see many opportunities to enhance the Hitco composites business and provide superior products to Hitco's exceptional aerospace customers."
Avcorp designs and builds major airframe structures for some of the world's leading aircraft companies, including BAE Systems, Boeing and Bombardier. Avcorp offers integrated composite and metallic aircraft structures to aircraft manufacturers.
SGL, for it's part, says the agreement will result in overall negative proceeds of US$47 million, which consists of payments to Avcorp, repayments of customer advance payments as well as costs relating to various services to the benefit of the buyer. The purchase consideration is subject to customary adjustments based on working capital of Hitco and certain contract pricing adjustments.
This leads to an impairment charge in the range of €50-55 million on the HITCO assets held for sale recorded under discontinued operations in the income statement. The related cash outflow amounts to approximately €40 million, of which the larger part will be payable on closing. The cash outflow related to the sale of the commercial business of Hitco was not included in the company's free cash flow guidance from continued operations and will be recorded in the free cash flow from discontinued operations.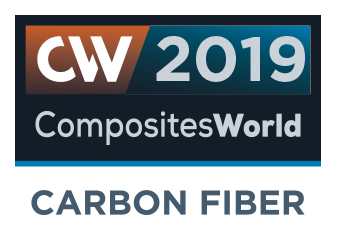 Carbon Fiber 2019 Presenter
SGL Carbon SE
RELATED CONTENT
Yes, advanced forms are in development, but has the technology progressed enough to make the business case?

Capable of volume production, thermoplastic composites will gain new market share in the aerospace industry.

Compared to legacy materials like steel, aluminum, iron and titanium, composites are still coming of age, and only just now are being better understood by design and manufacturing engineers. However, composites' physical properties — combined with unbeatable light weight — make them undeniably attractive.