Related Suppliers
ATK (Alliant Tech Systems, Arlington, Va.) has received a contract from Orbital Sciences Corp. to provide first- and second-stage propulsion for the Air Launch Vehicle (ALV) that Orbital is designing and building for partner company Stratolaunch Systems Corp. (Huntsville Ala.) as part of what ATK describes as "a revolutionary air-launched space transportation system." The contract from Orbital includes the design, development and flight hardware for initial Stratolaunch missions.
"ATK is pleased to receive this award for the development and production of first- and second-stage propulsion for the Stratolaunch ALV," said Blake Larson, president of ATK Aerospace Group. "Our innovative propulsion concept combines both proven and state-of-the-art technologies that will provide a high-performing, cost-effective solution for the ALV." (See more details of Stratolaunch's air-launched rocket system at http://stratolaunch.com/.)
This new work expands ATK's reportedly already strong partnership with Orbital, dating back to the development of Orbital's original air-launched vehicle, Pegasus, which also uses ATK solid rocket motors for stage propulsion.
"Our design solution for the ALV will take full advantage of ATK's experience with large-diameter solid rocket motors, like those built for the Space Shuttle and for the Titan IVB launch vehicle. The stages for ALV will also use high-strength, low-weight graphite composite cases, advanced propellants and heritage materials from ATK's extensive line of commercial solid rocket motors," said Scott Lehr, VP and general manager of ATK's Defense and Commercial Division. "Solid rocket motors use stable propellants and have proven highly reliable in a wide variety of systems. They are highly engineered systems that are designed for simplified operations, and minimize ground support infrastructure requirements."
ATK has manufactured more than 1,600 commercial solid rocket motors, to date, for a wide variety of launch vehicles, including the Delta II and the Delta IV, as well as Orbital's Pegasus, Taurus, Minotaur and Antares space launch vehicles. The company entered the commercial launch vehicle market in 1987, when it developed its first commercial composite motor, the GEM40, which is still being used today as part of the Delta II launch vehicle. ATK's commercial product line includes GEM, CASTOR and Orion solid rocket motors.
Stratolaunch Systems was founded in 2011 by philanthropist and entrepreneur Paul G. Allen. The company's ALV airlaunch system is exdected to provide orbital access to space at lower costs, with greater safety and more flexibility. The ALV system is designed for maximum operational flexibility and payload delivery from several possible operational sites, while minimizing mission constraints, such as range availability and weather. The system is made up of three primary elements: a carrier aircraft, which is being designed by Scaled Composites (Mojave, Calif.), a multistage rocket system, which is being developed by Orbital, and a payload to be delivered into orbit. Initial efforts will focus on unmanned payloads, with human flights following as safety, reliability and operability are demonstrated. Stratolaunch is based in Huntsville, Ala., with assembly facilities in Mojave, Calif.
Orbital develops and manufactures small- and medium-class rockets and space systems for commercial, military and civil government customers. The company's primary products are satellites and launch vehicles, including low-Earth orbit, geosynchronous-Earth orbit and planetary exploration spacecraft for communications, remote-sensing, scientific and defense missions; human-rated space systems for Earth orbit, lunar travel and other missions; ground and air-launched rockets that deliver satellites into orbit; and missile defense systems that are used as interceptor and target vehicles. Orbital also provides satellite subsystems and space-related technical services to U.S. government agencies and laboratories. More information about Orbital can be found on the Internet at http://www.orbital.com, on Twitter @OrbitalSciences, or on Facebook at https://www.facebook.com/OrbitalSciencesCorp.
ATK is an aerospace, defense, and commercial products company with operations in 21 states, Puerto Rico, and internationally. News and information can be found on the Internet at http://www.atk.com, on Facebook at http://www.facebook.com/atk, or on Twitter @ATK.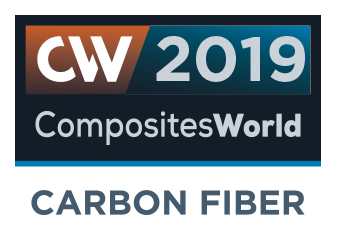 Carbon Fiber 2019 Presenter
Orbital ATK Aerospace Structures
RELATED CONTENT
Lightweight, hard and stable at high temperatures, CMCs are emerging from two decades of study and development into commercial applications.

There are numerous methods for fabricating composite components. Selection of a method for a particular part, therefore, will depend on the materials, the part design and end-use or application. Here's a guide to selection.

Compared to legacy materials like steel, aluminum, iron and titanium, composites are still coming of age, and only just now are being better understood by design and manufacturing engineers. However, composites' physical properties — combined with unbeatable light weight — make them undeniably attractive.