Related Suppliers
CompositesWorld, publisher of CompositesWorld magazine and the CompositesWorld Weekly newsletter, reports that Arnt Offringa, director R&D at Fokker Aerostructures BV (Hoogeveen, The Netherlands), has been named co-chair of the Compositesworld Carbon Fiber 2016 conference, Nov. 9-11, in Scottsdale, AZ, US, at the Scottsdale Resort at McCormick Ranch.
Offringa joins as co-chair Adreas Wüllner, chairman of business unit, composites – fibers and materials (CFM) at SGL Carbon SE and managing director of SGL Automotive Carbon Fibers (Moses Lake, WA, US). Fokker in general, and Offringa in particular, are specialists in the development and application of thermoplastic materials for application in structural composites, particular in aerospace parts and structures.
Carbon Fiber 2016 is the preeminent conference on carbon fiber and the expanding role of this material in the composites industry. The conference offers cutting-edge information and access to industry experts in streamlining manufacturing costs, market outlooks and forecasting and more.
Agenda development is currently underway and Carbon Fiber 2016 is calling for papers, which can be submitted here for consideration.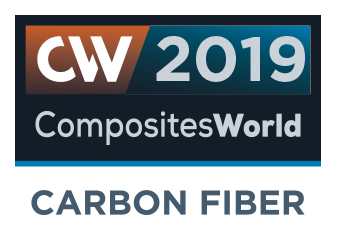 Carbon Fiber 2019 Presenter
SGL Carbon SE
RELATED CONTENT
Options for adding color have been around for decades, but new products are hoping to up the ante and open new markets.

As composites take a larger part (and form larger parts) in the aerospace structures sector, it's not just a make-it-or-break-it proposition.

Fast-reacting resins and speedier processes are making economical volume manufacturing possible.