Related Suppliers
Airtech Advanced Materials Group (Huntington Beach, CA, US) has been awarded the 2015 Non-Production Supplier of the Year award by Spirit AeroSystems Inc. (Wichita, KS, US). Spirit recognized 18 suppliers for superior performance at a banquet in Wichita.
"Spirit is on a transformation journey to becoming a worldclass company, and we cannot achieve that without worldclass partners," said Ron Rabe, Spirit senior vice president of operations. "Having the right partners that share our passion for delivering high quality-on time products to our customers is critical. We are proud to recognize these suppliers and look forward to working with them in the future as we continue our transformation."
"It is an honor to be not only nominated, but selected as the 2015 Non-Production Supplier of the Year award recipient," said Jeff Dahlgren, Airtech president/CEO. "We look forward to our continued partnership with Spirit AeroSystems for years to come and by no means does the story stop here. The entire Airtech team accepts this prestigious award with much gratitude and appreciation!"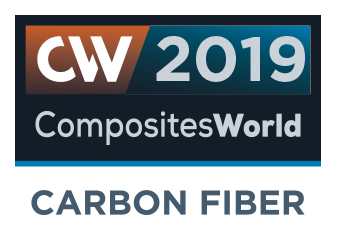 Carbon Fiber 2019 Presenter
Spirit AeroSystems
RELATED CONTENT
Approaching rollout and first flight, the 787 relies on innovations in composite materials and processes to hit its targets

Compared to legacy materials like steel, aluminum, iron and titanium, composites are still coming of age, and only just now are being better understood by design and manufacturing engineers. However, composites' physical properties — combined with unbeatable light weight — make them undeniably attractive. 

Lightweight, hard and stable at high temperatures, CMCs are emerging from two decades of study and development into commercial applications.