4M Carbon Fiber Corp. (Knoxville, TN, US) announced April 26 its involvement with the Oak Ridge National Laboratory (ORNL, Knoxville, TN, US), RMX Technologies, LLC (Knoxville, TN, US) and the University of Tennessee on a government-funded project to demonstrate the use of atmospheric plasma oxidation with low cost precursor to manufacture industrial grade carbon fiber.
The project's objective is to demonstrate that standard modulus carbon fiber can be made from textile grade PAN precursor reportedly using less energy and processing time. Roughly half of the cost of producing carbon fiber is attributed to the cost of the acrylic fiber, commonly called PAN, used as starting material. The other half of the cost comes from the conversion process from PAN to carbon fiber. Plasma oxidation technology has been demonstrated by numerous international carbon fiber makers to be faster and use less energy while making a better fiber. According to 4M, combining the benefits of this technology with the low cost of textile fiber has the potential to cut the manufacturing cost by 50%. Lower costs could potentially make carbon fiber available for more automotive light weighting uses and open up markets for strong and lightweight materials that have been constrained by high manufacturing cost. The atmospheric plasma oxidation technology was developed by ORNL and RMX Technologies and exclusively licensed to 4M for commercialization.
Dr. Dayakar Penumadu, who holds a Fred N. Peebles Professorship in the College of Engineering, will serve as a lead investigator at the University of Tennessee leveraging significant resources for this project through the Joint Institute for Advanced Materials (JIAM, Knoxville, TN, US) and Science and Engineering Research Facility (SERF, Knoxville, TN, US) laboratories.
"Low-cost carbon fiber composites have the potential to transform structural and functional materials, they provide a materials/structural designer/manufacturer with a material whose stiffness is higher than steel with weight lower than aluminum, and most importantly, one that can withstand harsh environments without problems associated with corrosion," Penumadu says.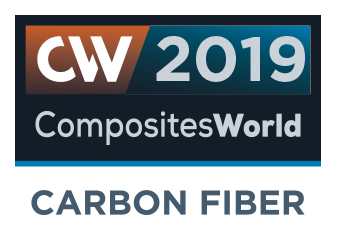 Carbon Fiber 2019 Presenter
Oak Ridge National Laboratory
RELATED CONTENT
The composite wing leading edge on Boeing's Dreamliner features an integrated heating element that incorporates a sprayed metal conductive layer within the laminate stack.  

Participants at CW's Carbon Fiber 2012 Conference see one coming as early as 2016.

A look at the process by which precursor becomes carbon fiber through a careful (and mostly proprietary) manipulation of temperature and tension.