Related Suppliers
4M Industrial Oxidation, LLC (4M, Knoxville, Tenn.), a carbon fiber technology company focused on the commercialization of plasma oxidation technology co-developed with Oak Ridge National Laboratory, announced the consummation of its reverse merger with Woodland Holdings Corp. (Dallas, Texas). 4M has become a wholly-owned subsidiary of Woodland, through which Woodland will conduct its business operations.
"Our reverse merger with Woodland is a vital step in 4M becoming a public company and is a key element of our growth strategy. This reverse merger is a significant accomplishment for the 4M team," says Rodney Grubb, 4M's chairman and chief operating officer. "We believe the positioning of 4M as a publicly-traded company will afford us the greatest opportunity to capitalize on the rapidly growing demand for low-cost carbon fiber around the world."
4M Industrial Oxidation was created to commercialize exclusively-licensed atmospheric plasma oxidation technology. RMX Technologies and Oak Ridge National Laboratory co-developed and proved a patent-protected technology intended to revolutionize the carbon fiber market. 4M has exclusive commercialization rights to this technology and is implementing its commercialization plan to build, install, and operate commercial-scale plasma oxidation ovens. The licensed technology creates a high-quality fiber and is reportedly one-third the size of conventional technology for the same production capacity. 4M's green technology utilizes 75% less energy.
Oxidation is a critical step in the production of carbon fiber because it takes the most time and is the most difficult. 4M's smaller ovens use less space, thus there is less fiber-handling equipment, fewer personnel, and less environmental processing for the same capacity, the company stated. This new technology enables the production of up to three times as much product in the same operational footprint, while using less energy and less personnel, satisfying increasing market demands.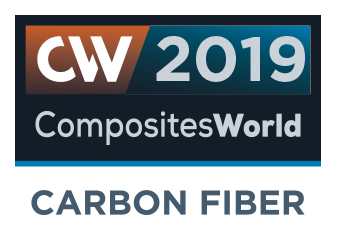 Carbon Fiber 2019 Presenter
Oak Ridge National Laboratory
RELATED CONTENT
The structural properties of composite materials are derived primarily from the fiber reinforcement. Fiber types, their manufacture, their uses and the end-market applications in which they find most use are described.

Participants at CW's Carbon Fiber 2012 Conference see one coming as early as 2016.

Chery New Energy Automobile Technology Co. Ltd. in China has pledged to apply recycled carbon fiber from ELG Carbon Fibre to its eQ1 electric vehicle. The ultimate goal is to expand the fiber into higher volume vehicles.